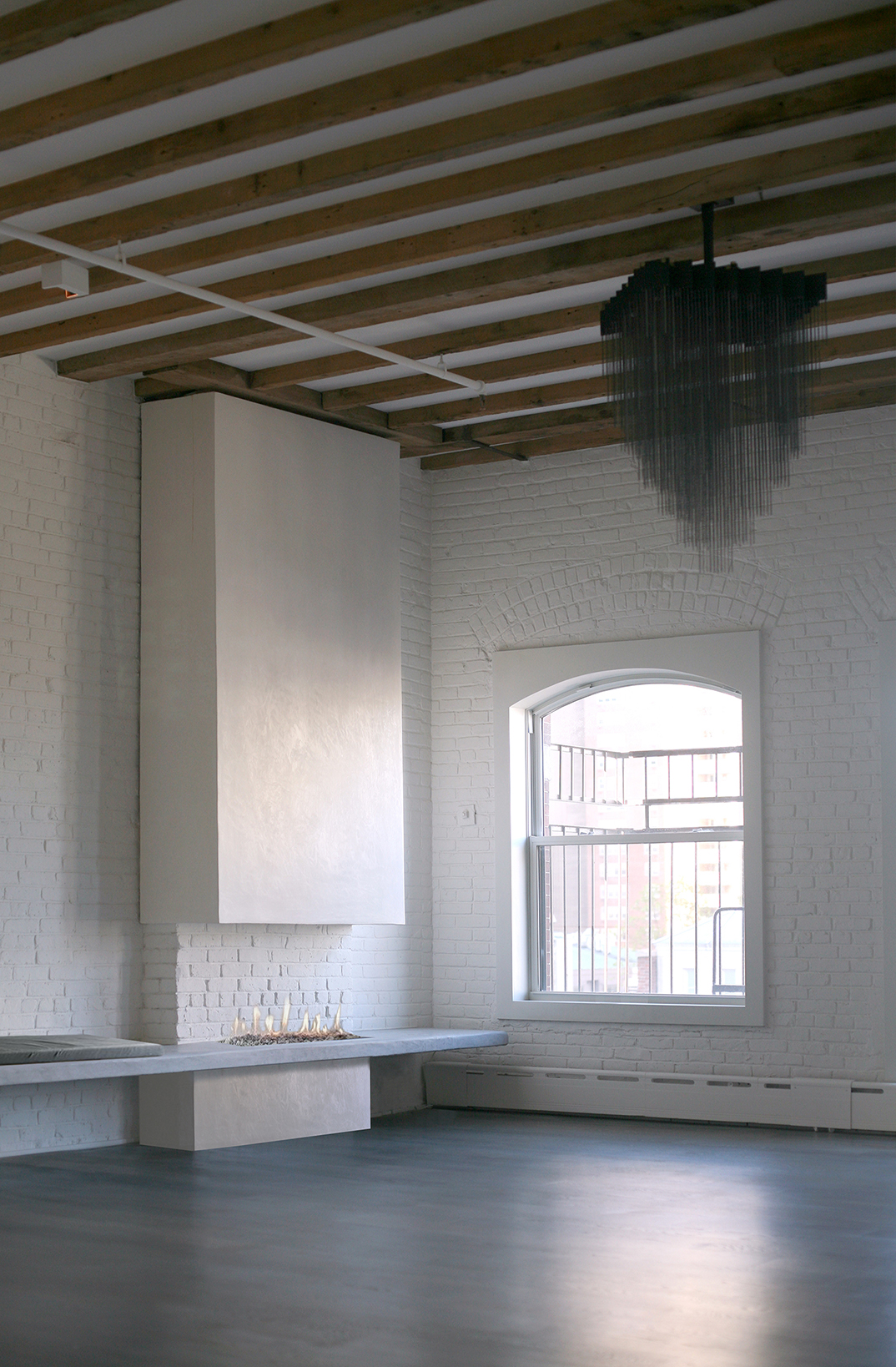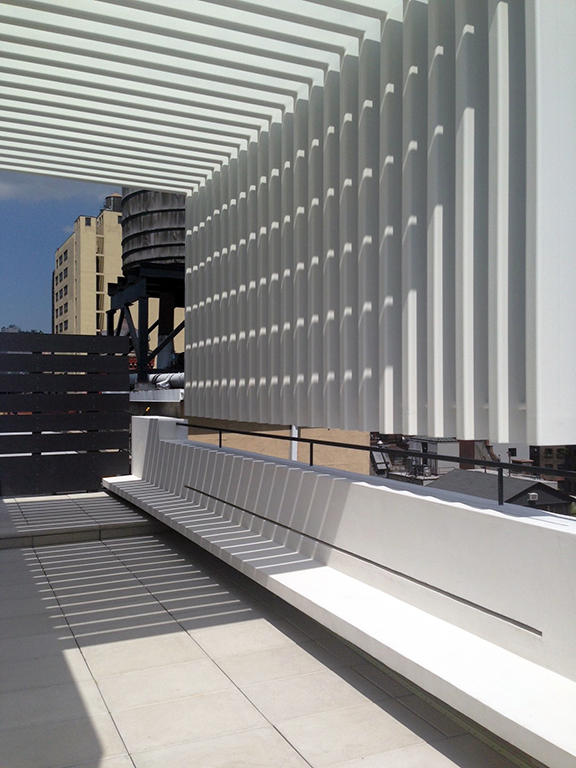 Tribeca Penthouse, NY, 2014
The penthouse apartment is located in the top floor of an eight floor former peanut factory building in Tribeca, NY. USA. It has approximately 2,500sqf or interior space and 700sqf of outdoor terrace.
The project answers the client's needs for a "feeling" first and an actual program, second. The "feel" would be serene and relaxed but still sharp, contemporary and urban. The "program" would need to house 3 bedrooms, 2 bathrooms, a large living room/kitchen and terrace meant for entertaining.
With a contemporary and serene interior in mind, we still aimed to reveal the existing shell and the features that reminded us of this typology of building; wooden beams- sometimes in irregular and mismatched arrangements- and brick walls, steel windows, etc. and juxtapose it with new architectural components. This new components attempt to be balanced within this shell and the subdued material and color palette was chosen to highlight and contrastthe original elements of the building and offer texture within the sharp contemporary feel; light and medium tones of woods for floor and millwork, different layers of white for walls, millwork and ceramic tiles, grey colored materials in terrace pavers and tadelakt for the fireplace bench, and black matte phenolic/cellulose compound material for kitchen island/ countertop and outdoor privacy screen.
The use of interior partitions was kept to a minimum to promote spatial fluidity as well as to allow daylight and airflow to stream throughout the open living areas.
The staircase leads to the top floor; a white box that sits lifted from the roof and offers a framed view of the unobstructed skyline of lower Manhattan. This top floor opens into a bi-level terrace with a series of floating benches and platforms for lounging; a steel pergola for shading that cantilevers from the white box and suspends over the new parapet.